Could you benefit from a Data Entry service?
Have data which is not in a clear format and therefore unsuitable for data capture?

Need someone to electronically record responses to open questions on your forms and questionnaires?

Want the reassurance of manually keyed data entry?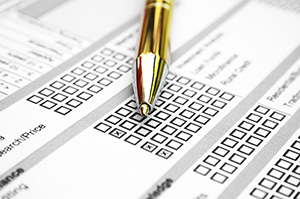 There are times when electronic data capture is not appropriate, so documentscanning.net have specialist staff offering meticulous data entry to various computer programs, such as MS Excel, or databases, such as MS Access, depending on your requirements.
All our work is ISO9001 accredited for quality control and we have over fifty year's experience in handling data entry from government records to handwritten survey responses.
Phone us free on 0800 197 2804 or click the
Live Chat Option to talk to us online.
Contact Us
Contact Us
We have tight quality control systems controlling all our data entry; we also verify all data entered by checking each operator's keystrokes, making a comparison check between each operator, allowing our systems to be sure of a 100 percent accurate result.
Our data entry systems create operator logs containing user, time, date and data entered stamps. These logs can be used to highlight efficiency and error rates requiring corrective action
When available we use the existing material to start the conversion, however if the readability is not sufficient to allow this option, operators enter the content from scratch
Data Entry technical information:
Using powerful entry scripting rules we are able to develop systems to control data format and duplication.

These controls make sure the data structure is retained in the correct format and also removes duplication of records in your system.

So you can be sure that the data entry is not only accurate and not held over multiple records that are in fact all the same.