Microfiche Scanning Service
Do you have Microfiche records stored in cabinets or boxes but no way to quickly access them and no backups in case the worst happens?
The microfiche scanning service provided by DocumentScanning.net can convert your microfiche records to Adobe PDF or TIFF format, making them instantly available to any authorised user to access.
Microfiche jackets usually hold 5 strips and 12 columns of 16mm film, or 60 frames. Other more standard sizes are 5 strips and 14 columns or 70 frames and 7 strips and 14 columns or 98 frames per fiche.
Some also include 35mm frames that usually contain an associated plan or drawing.
Fiche can be scanned per image as per other documents.
Once scanned the fiche are indexed to the information usually found in the header location meaning they are can easily be found with a quick search on any computer network.
Fiche is a generic term for all microforms measuring approx. 6″ x 4″. These sheets can store microfilm images of A4 and A3 documents at 24 x reduction, and up to 270 images of computer data at 48 x reduction.
Once scanned, the images are:
Stored alphabetically and therefore easily located.

Available to all authorised computer users.

Not taking up physical storage space.

Safe from misfiling and potential loss.

Easily distributed and printed.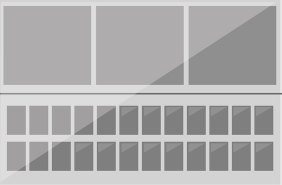 If you currently have film stored away without convenient access we here at DocumentScanning.net can convert the film to electronic file formats such as Tif and PDF that will allow you to access them easily and also search the records for keywords.
Any Microfiche is then instantly turned into valuable information instead of sitting in a cabinet or boxes wasting valued space.
We also scan other forms of films including Rollfilm, Aperture Cards, 35mm Slides and many others, just call us to find out more.