Save space with our Drawing Scanning Service
Do you have archives of drawings or plans but no room to store them?
Scanned drawings:
Are easy to retrieve, meaning no more searching of filing cabinets.

Can be easily printed and distributed.

Reduce storage space requirements.

Allow more than one person to view files at the same time.

Do not damage the original paper drawings.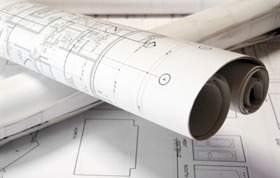 Document scanning provide black and white or colour scanning of drawings, graphics, maps and posters. If you have any colour prints or plans up to A0 size, these can be processed at up to 1000 dpi in full colour, mono (black and white), greyscale and lineart.
Phone us free on 0800 197 2804 or click the Live Chat Option to talk to us online.
CONTACT US
CONTACT US
Drawing Scanning technical information:
A0 841 × 1189 mm
A1 594 × 841 mm
A2 420 × 594 mm
A3 297 × 420 mm
A4 210 × 297 mm
A5 148 × 210 mm
A6 105 × 148 mm
A7 74 × 105 mm
Twice the size of A1
Twice the size of A2
Twice the size of A3
Twice the size of A4
Normal size UK paper
Half the size of A4
Half the size of A4
Half the size of A6